La Jolla's year-round sunny weather and breathtaking scenery make it a perfect place to practice your swing. Whether you're a scratch golfing or a novice, you'll find a place to play at Torrey Pines Golf Course, the area's premier golfing facility. Here is a complete overview of the club from the tee-off to the final putt.

Torrey Pines Golf Course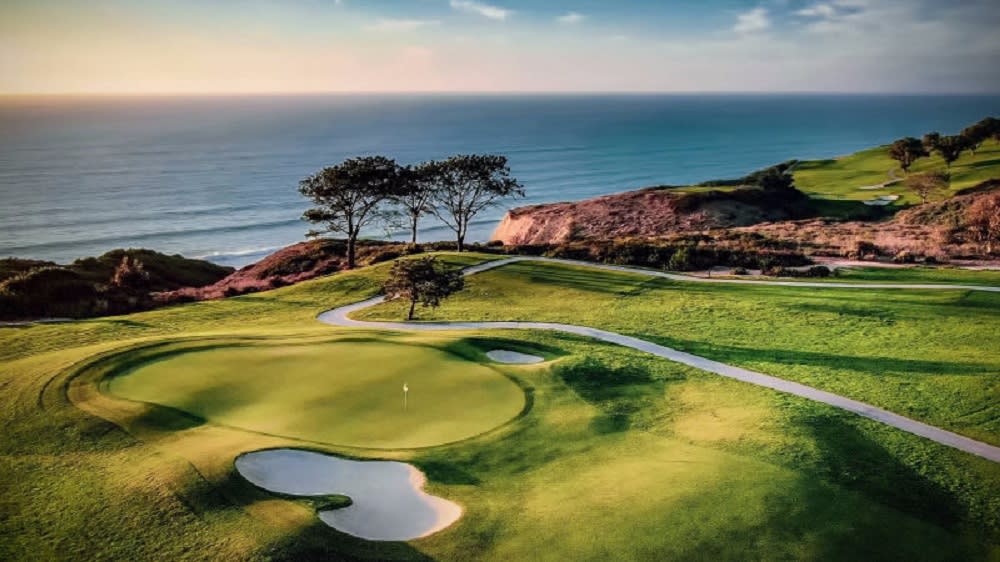 A municipal golf course like no other, Torrey Pines is a premier course — anyone who follows golf knows of Torrey Pines due to the PGA Tours and US Open games played here. Perched atop coastal cliffs, the Pacific Ocean creates a backdrop that will make you forget about all those extra bogeys. Golfing the North or South Course is an experience you won't forget.

Torrey Pines offers golf instruction, an on-course golf shop, tournaments, and advanced golf schools. There is both a North and South Course to choose from, and there does seem to be a division between locals and visitors as to which course is the favorite. Playing both may be a clever way for you to make your own decision! Either course will give a stunning place to spend the day, working on both your short and long games. If you left your clubs behind at your La Jolla beachfront home, no worries — Torrey Pines offers great rental clubs ready for your selection. New to golf or looking to improve your score? Schedule a private lesson with one of the top instructors in the United States. If you're looking for new gear or stylish new fashions, there's a very well-stocked pro shop to get you prepared and looking your best for your next game.

Getting a tee time

While it's famously difficult to get a tee time at Torrey Pines, it is possible. These tips should help you to get onto the green and begin experiencing this course. First, the system accepts tee times up to 90 days ahead. If you have a planned trip and this course is on your bucket list, book early. Showing up by yourself early in the morning could also score you a tee time, as people sometimes don't show up for their scheduled tee time. In the case of absences, it's first-come, first-serve. One additional method of securing a tee time would be to stay at the Torrey Pine Lodge, as they often have tee times reserved on both the North and South Courses.

North Course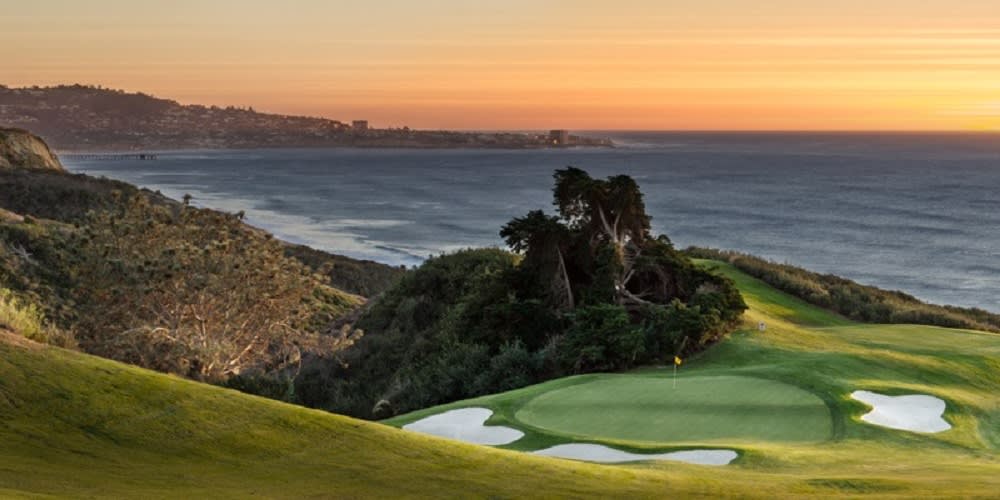 Some owners of La Jolla luxury homes say that Torrey Pines' North Course is the hidden gem of the two courses. While it may not receive the same press as the South Course does, it's just as beautiful. You will not be disappointed when playing 18 holes on this course. You may even decide to walk the course, to better take in the amazing views of the Pacific Ocean, La Jolla Cove, and the dramatic cliffside.

The North Course is said to be more forgiving than the South and might be favored by less experienced golfers. While in no way an easy course, there is a reason that the experts prefer the South Course. Skilled golfers will still have plenty of challenging play on this course.

South Course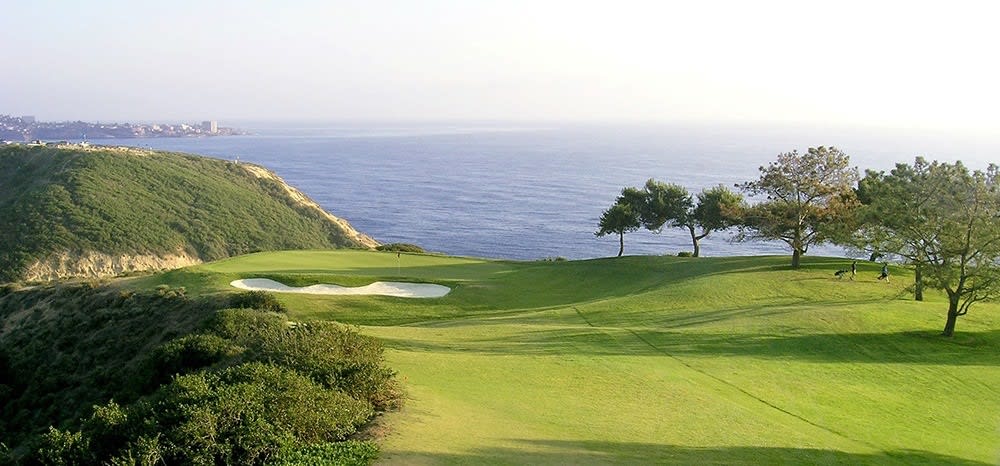 Originally designed in 1957 by William Bell Sr., the South Course was home to the US Open in June 2021, won by Jon Rahm. The South Course is also famous for hosting the 2008 US Open when Tiger Woods sunk a birdie on hole 18 to force a playoff with Rocco Mediate. Woods then went on to win the U.S. Open by winning the first hole of sudden death. Watching these matches play out on television is great, but playing this historic course is simply an indescribable experience.

The pace of play may seem a little slower on this course compared to a pro game. But, it's in pro condition all the same, with well-kept fairways and pristine amenities. The greens are incredibly challenging, hence the slower pace of play. The rough may be a bit gnarly if you're playing close to a tournament, so be prepared to spend time finding your ball. The most important thing is to relax and enjoy the course, inspired that you're playing where legends such as Tiger Woods have played.

Extra tips to help you enjoy the course

Whether you own a La Jolla beachfront home or are just visiting the area, these tips will help you get the most out of golfing at Torrey Pines:


Rounds before 10 a.m. may have fog — La Jolla's famous marine layer — that obscures the holes and the view, especially when closer to the water. Using an app like Accuweather will help inform you of current weather conditions, so time your play accordingly. With such scarce tee times, you don't want to lose 4 or 5 hours to the weather.


If you are playing in the winter months, the rough may be wet. If you do not have waterproof golf shoes, bring an extra pair of socks to change into as a precaution.


Don't forget basic sun protection, such as sunscreen or a hat.


The rough might be longer if you're playing ahead of the U.S. Open — be prepared to find your ball each time you leave the fairway.


Don't forget to stop by the Grill at the Torrey Pine Lodge to grab dinner and a cocktail, glass of wine, or beer when finished with your round. You will not be disappointed!

Don't own a home in La Jolla, but want to golf at Torrey Pines whenever you want? Reach out to trusted La Jolla real estate agents at The Garrity Group to find a luxury home near the course.