Del Mar, California, is described as "high-end luxury with old-world charm." When people spend time in this picturesque town about half an hour away from San Diego, checking out the beautiful beaches is often at the top of their to-do list. With gorgeous seascapes and a mild climate, Del Mar beaches are a great destination any time of year!

But there's so much to see and do here, from shopping to horse racing and dining on delicious cuisine. As we head into the autumn months, check out our top seven can't-miss events in Del Mar so you can make the most of the upcoming season.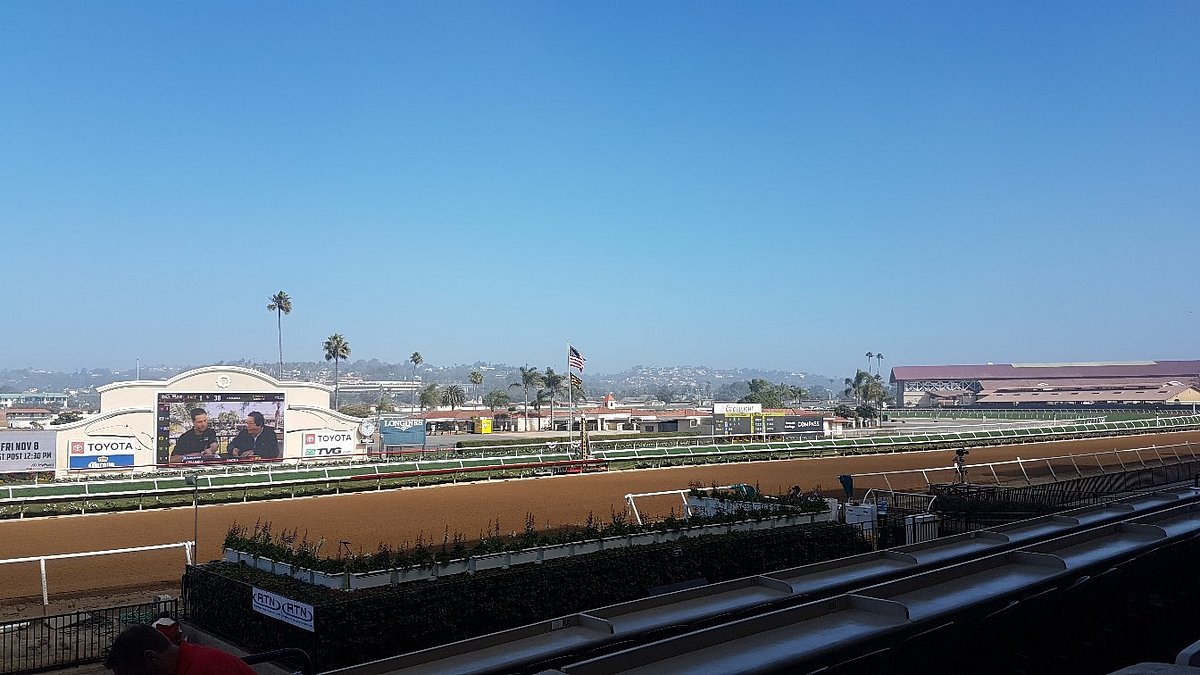 Image of Del Mar Race Track courtesy of TripAdvisor


Del Mar Horse Racing
Horse racing is part of the lifestyle in Del Mar. "Turf meets the surf" at Del Mar Racetrack, where crowds gather for the summer racing season from mid-July to mid-September. At the track, you can place bets and take in the lively atmosphere along with dining options for every palate.

Steeped in history, the Del Mar Racetrack is where Seabiscuit won his historic race in 1938.

In addition to its summer racing season, Del Mar also hosts special events at the track, including the Taste of the Turf Club every Saturday. Tickets are available through the Del Mar Thoroughbred Club. Read on for more upcoming events at the track this fall.


◾ Breeders' Cup World Championships
The 2021 Breeders' Cup World Championships will be held at Del Mar for the second time in the racetrack's history on November 5-6. Two days of international horse racing will occur alongside entertainment and spectacular views. Tickets are available for box seating, general admission, and reserved, so order yours today to make sure you'll have a spot at this popular horse racing event.


◾ Fall Racing Season
After the summer season ends in mid-September, racing returns for a nostalgic fall season from November 3-28. Known as the Bing Crosby Season (named for the man who first welcomed people to Del Mar Racetrack in 1936 and was a founding member of the Thoroughbred Club), the fall races take place Fridays through Sundays and on Thanksgiving.


Festival of the Arts
The Festival of the Arts will be held September 11-12 at the San Diego Surf Sports Park near Del Mar. This is the 35th year of the festival, but its first time at this location, which was formerly the Del Mar Polo Fields.

The arts festival is a 21-and-up outdoor event that raises money for adults and children with disabilities. Since 1987, the festival has raised $2.7 million for this cause and is the sole fundraiser for the San Diego Festival of the Arts Foundation, Inc., which has impacted more than 40,000 individuals — from helping a wounded warrior get back on a surfboard to donating adaptive sports gear to local schools.

The 2021 festival will feature more than 150 juried artists. But that's not all! With musicians and entertainment and a variety of food and drinks available, the Festival of the Arts makes for a weekend full of fun you'll look forward to year after year!


Farmers Market
The Del Mar Farmers Market is a wonderful way to support local California farmers by purchasing pesticide-free produce, baked goods, honey, and more. The farmers market first opened in 1986, making it the second-oldest farmers market in the region, and it is a certified nonprofit farmers market.

Because of Del Mar's consistently mild climate, the market is open year-round on Saturday afternoons. The website has specific vendor information, including growers and purveyors of flowers, cheese, eggs, fish, produce, and packaged food. You can wander the various booths, enjoy live music and take in the gorgeous views at the Del Mar Farmers Market.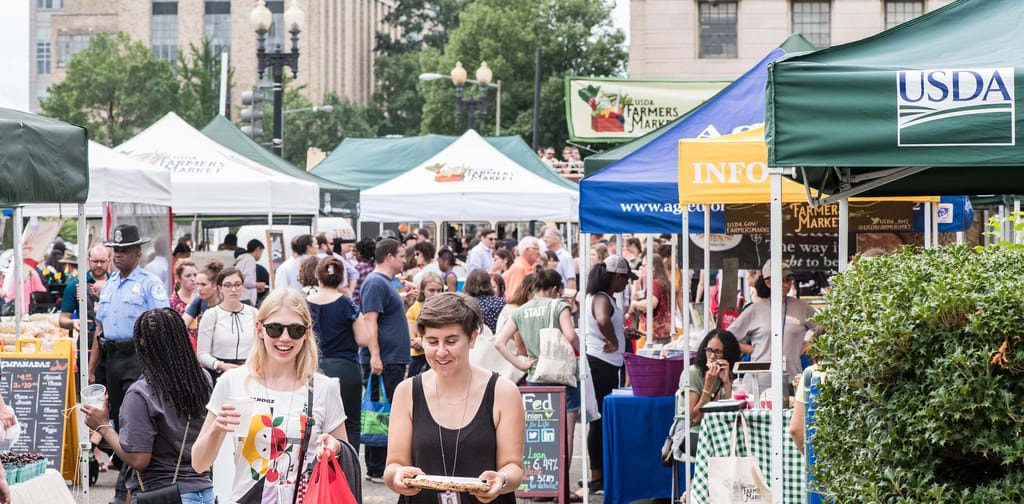 Goodguys Meguiar's Del Mar Nationals
Calling all car enthusiasts! You don't want to miss the 20th anniversary of Goodguys Meguiar's Del Mar Nationals on October 1-3 at the Del Mar Fairgrounds. As a spectator, you'll be able to enjoy palm trees, the ocean breeze, and cool cars all weekend long.

With over 2,500 classics, customs, rods, muscle cars, and trucks dating through 1987, the Del Mar Nationals are the place for car fans to gather this fall. There will be events for the whole family to enjoy, including a Kids Zone with free arts and crafts. Special events will be held Friday, Saturday and Sunday, so check out the full schedule to plan your weekend at the fairgrounds.

Live Music
Del Mar is surrounded by concert venues in neighboring cities that attract many big-name artists, so there's always a show to catch no matter what your favorite genre of music may be! This fall's lineup has something for everyone, from the Jonas Brothers to Dierks Bentley and more. Unfortunately, several shows have been rescheduled due to the pandemic, so make sure you check the specific venue's policy and stay up to date on safety procedures required for attendance.

Some of the most popular upcoming shows include:

◾ August
▪️ Jonas Brothers at the North Island Credit Union Amphitheatre in Chula Vista, CA, on August 25
▪️ Goo Goo Dolls at The Pacific Amphitheatre in Costa Mesa, CA, on August 25
▪️ Dierks Bentley at the North Island Credit Union Amphitheatre in Chula Vista, CA, on August 26

◾ September
▪️ New Found Glory and Simple Plan at the SOMA mainstage in San Diego, CA on September 6
▪️ Pat Benatar and Neil Giraldo at City National Grove of Anaheim in Anaheim, CA on September 7
▪️ Counting Crows at Cal Coast Credit Union Open Air Theatre at SDSU in San Diego, CA on September 8
▪️ Dave Matthews Band at FivePoint Amphitheatre in Irvine, CA on September 10
▪️ Lady A at FivePoint Amphitheatre in Irvine, CA, on September 17
▪️ The Monkees Farewell Tour at Fox Performing Arts Center in Riverside, CA on September 17
▪️ John Legend at Cal Coast Credit Union Open Air Theatre at SDSU in San Diego, CA on September 19
▪️ Pitbull at the North Island Credit Union Amphitheatre in Chula Vista, CA, on September 19
▪️ Modest Mouse at Cal Coast Credit Union Open Air Theatre at SDSU in San Diego, CA on September 22
▪️ Lucy Dacus at The Observatory in Santa Ana, CA on September 25
▪️ Jason Aldean at FivePoint Amphitheatre in Irvine, CA on September 25
▪️ Lady A at FivePoint Amphitheatre in Irvine, CA, on September 25
▪️ Alanis Morisette at the North Island Credit Union Amphitheatre in Chula Vista, CA, on September 30

Mainly Mozart All-Star Orchestra Festival
If a symphony is music to your ears (literally), you don't want to miss the Mainly Mozart All-Star Orchestra Festival on September 11-18 at Del Mar Sports Park. This festival is the largest gathering of concertmasters and principal players in North America. Players from orchestras such as the New York Philharmonic, Cleveland Orchestra, Philadelphia Orchestra, and San Francisco Symphony will be directed by conductor David Chan.

This year's lineup includes guest saxophonist Branford Marsalis on opening night, which will commemorate the 20th anniversary of 9/11. Other features of the lineup include A Taste of Paris, Haydn & Mozart, and Four Horns.


Mainly Mozart gives back to the community by donating tickets to families, sponsoring orchestra camps in Tijuana, hosting community jam sessions to engage homeless residents at the San Diego Rescue Mission, and providing youth orchestra concerts at retirement homes and hospitals.

If you want to support the Mainly Mozart mission beyond attending the festival in September, you can join other supporters at the 2021 fundraising gala on November 12-13. The gala includes two nights of fun, including live and silent auctions, cocktails, dinner, and, of course, live music. Tickets are available now, so get your fancy attire ready and snag your spot at this year's event.


San Diego Blues Festival
It's hard to be "blue" when you're at the Blues Festival near San Diego. Start September off with a day full of music at the Embarcadero Marina Park North on September 11 from 11 a.m. to 7 p.m. Larkin Poe is headlining a stellar lineup, which also features Rick Estrin & the Nightcats, Christone "Kingfish" Ingram, Nikki Hill, Tia Carroll, and others.

For the 11th year running, the blues festival will bring local and national artists together to help raise money to battle hunger in the community. Buy your ticket today to support a good cause while enjoying wonderful music with Del Mar's beautiful waterfront views.



Buying a Home in Del Mar
These upcoming events are just a sampling of the year-round activities that Del Mar has to offer. If you want ocean views and fun for the whole family in your future, why not make Del Mar the place you call home?

Add "buying a home in Del Mar" to your autumn to-do list! When it comes to Del Mar real estate, Bryan Garrity and The Garrity Group can help you find your dream house on the market, whether you want to prioritize beachfront views or proximity to the village shopping.
Bryan has years of experience in the area and combines his familiarity with professionalism to make your home buying process as breezy as the ocean air itself. Contact Bryan at (858) 525-3202 to get started today.

*Header Image courtesy of Tripadvisor