Nothing feels better than helping others and giving back to the community and area you live in, and there's no better time to start than now. Here are four nonprofits and charities in La Jolla, California that you can get involved with!
La Jolla Historical Society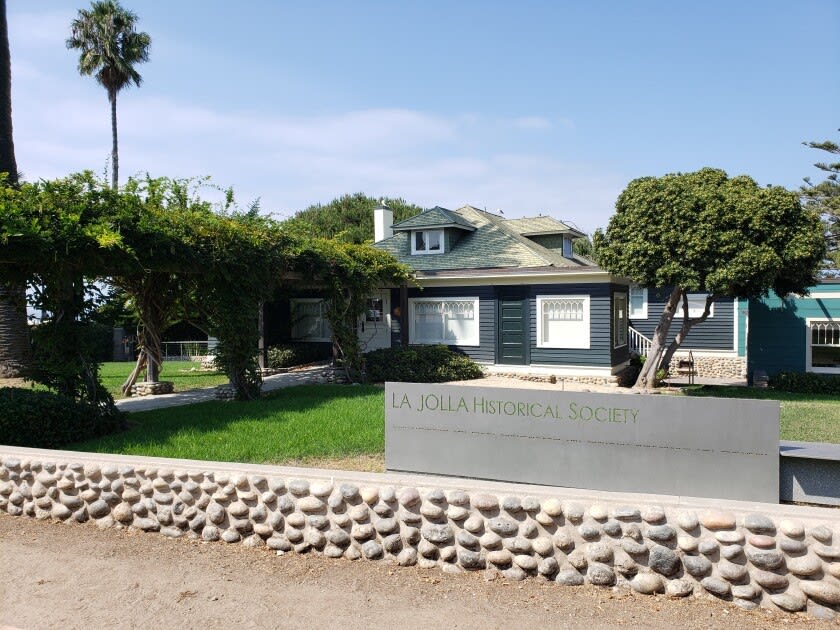 Credit: La Jolla Light
The La Jolla Historical Society is a nonprofit public benefit corporation that encourages others to explore the past to inform the present and shape the future. The society preserves and shares La Jolla's specific past and gives its residents and visitors a place to explore the city's history, art, ideas, and culture.
They offer programs such as exhibitions, presentations, symposiums, discussions, interviews, architecture tours, youth education, and various annual community events. They operate across three different restored historic buildings. The 1904 Wisteria cottage stands as the museum and gallery space for exhibitions and educational programs. The 1909 cottage is where their offices are held and also has a public research space. And the 1916 carriage house stores the society's archival collection, including historic photographs, public records, private documents, and newspaper archives.
How to get involved:
Donate: Donations enable the society to continue providing free year-round experiences to the community through their exhibitions, programs, and publications. Donations can be made in the amounts of $50, $100, $250, $500, or $1,000 via their website through credit card, PayPal, Facebook Pay, and Shop Pay. If you are interested in making a larger donation, you will need to contact the executive director.
Membership: You can become either an individual member or a corporate member of the La Jolla Historical Society. The personal membership offers five tiers, each offering more incentives: Friend, Heritage, Benefactor, Jewel, and Legacy. The different tiers range from $50 annually or $140 for three years to $1,000 annually or $2,750 for three years. The corporate membership has four different tiers; Friend, Corporate Patreon, Society Partner, and La Jolla Leader. Their fees start at $500 annually and go to $10,000 annually, and each tier again offers more incentives than the last. To become a public member, you can do so here. For corporate membership, you will need to contact the society directly.
Mustard Seed Project
The Mustard Seed Project is an organization with a mission to "connect unsheltered and low-income individuals to services and programs through a grassroots organization, relationship-based outreach, and volunteer service navigation." They work to help homeless individuals build resumes, fill out applications to things like MediCal and CalFresh and file referrals to resources to help with financial, legal, and healthcare services. They believe that if the entire community helps, they can put an end to chronic homelessness.
How to get involved
Donate: The community's generosity impacts the Mustard Seed Project immensely — 88 percent of their revenue comes from donations and gifts from others. All donations received go directly to helping Mustard Seed clients and continuing the fight against homelessness. All donations are tax-deductible, and you can make either a one-time or recurring donation through Google Pay, credit card, or bank transfer. You can decide to donate your support to either the general fund project or the community relief fund, and you can also donate in honor of someone. If you're interested in donating, you can do so here.
Volunteer: The Mustard Seed Project relies on volunteers to help accomplish its mission. The qualities they look for in their volunteers are a passion for social change, social competence, commitment, empathy, and open-mindedness. Volunteers are required to attend information sessions and apply during their university's chapter recruitment season, pay annual membership dues (which goes directly into homeless outreach and volunteer case management), commit to a set amount of service hours per term, and attend two volunteer meetings per term. To learn more about how you can apply to become a volunteer, click here.
National CHEERS Foundation
The National CHEERS Foundation raises funds to support medical research and health institutions, health advocacy groups, outreach programs, and educational programs that offer women the ability to empower themselves. CHEERS stands for Care, Honor, Events, Education, Resources, and Support, and they believe in "celebrating life through life's celebrations."
Their mission is to empower women to live their lives with vitality without worrying about the five primary health threats: heart disease, mental illness, cancer, osteoporosis, and autoimmune diseases. The funds they raise directly support organizations that improve women's lives through care, health, education, empowerment, research, and support.
How to get involved
Donate: Donations are the primary way the foundation can continue its mission. Currently, they can be made to the CHEERS Greatest Need grant program, Comfort Club, Red Cross or Salvation Army. You can make your donation in the name of a woman you would like to honor, and donations can currently only be made via credit card. If you are interested in donating, you can do so here.
Auction: The CHEERS silent and live auction is its primary source of revenue for its grant program. By participating, you'll directly support the foundation's mission. You can either decide to donate an item to the auction or bid on an item for the auction. You can donate an item as an individual or a business, and the donation can be made publicly or privately. If you would like to donate an item to the auction, you can do so here. If you would like to bid on an item up for auction, you can do that here.
Library Association of La Jolla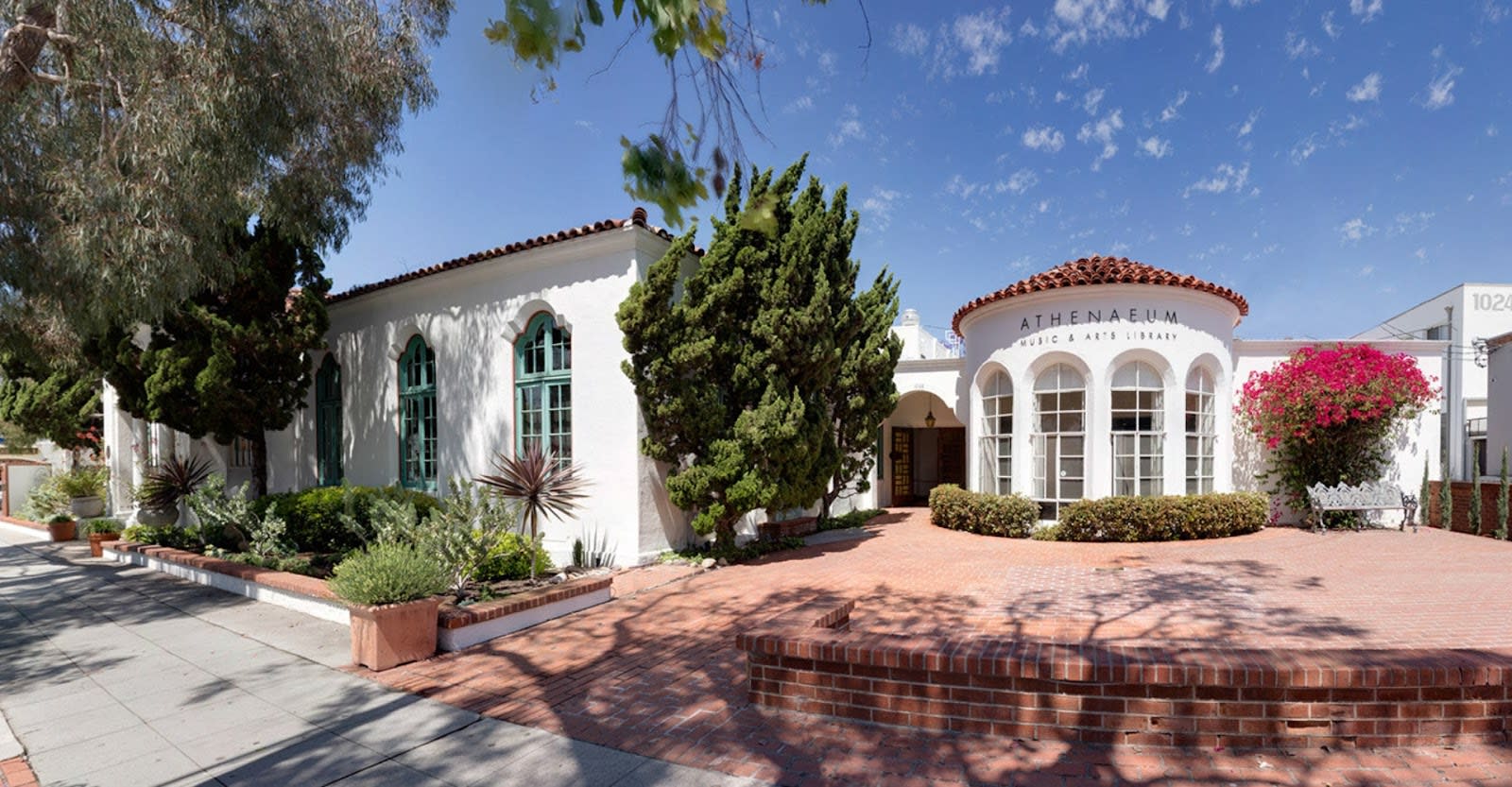 Credit: Athenaeum Music and Arts Library
The Athenaeum Music and Arts Library is a nonprofit library initially founded in 1899. It provides music and art resources and hosts over 200 programs and cultural events annually. The library has an enormous collection of books, periodicals, reference material, compact discs, DVDs, sheet music, and librettos. Year-round, the library hosts various exhibitions, concerts, lectures, studio art classes, and special events.
The library has also recently expanded to a satellite location in Logan Heights, which has been developed as a multicultural community center and hub for local artists.
How to get involved:
Donate: The main reason the library has been able to fulfill its mission over the past 122 years while also continuing to grow and flourish is because of the generosity and kindness of donors. Every bit of money donated helps keep the doors open, the education free and available and the building intact, and all donations are tax-deductible. If you are interested in making a cash donation, you can do so here.
Become a Friend of Jazz: Another way to contribute is to become a Friend of Jazz, a specialized group that supports Athenaeum's jazz music programming and allows the library to put on jazz concerts featuring a multitude of talent and performers. There are five different levels of membership starting at $150 and up to $2,500, each of which offers special incentives. If you're interested in becoming a Friend of Jazz, you can do so here.
Become a Friend of Chamber Music: Much like the Friends of Jazz, you can also become a Friend of Chamber Music. The money brought in by this group helps put on chamber concerts and present highlights of beloved chamber music from the past 300 years. Memberships start at $250 and go up to $5000, all with different incentives. If you're interested in becoming a Friend of Chamber Music, you can do so here.
Naming: Contribute to the library's cause and secure your family's legacy by donating a large sum and having your name preserved in a part of the library. For $50,000, you can name the library office, for $25,000 you can name the DVD collection, for $10,000 you can name a book stack, for $1,500 you can name a brick in the courtyard, and for 1,000 you can name a new stacking chair in the music room. If you wish to have another spot named, you can always inquire directly through the library.
Program Sponsorship: You can choose to sponsor a program, giving back to the library and community while providing entertainment and learning opportunities. For $300, you can sponsor a mini-concert or a student art class, $400 sponsors the printing of an in-house exhibition brochure, $700 sponsors an acoustics evening concert, $800 sponsors a composers anniversary concert, $1,000 sponsors a lecture, $5,000 sponsors a one-time lecture series or a youth program, $8,000 sponsors an exhibition and $10,000 sponsors programming at the center or a concert.
Gala: The gala is the largest fundraiser the center holds each year. A general donation is $250, an angel donation is $400, and an archangel donation is $600. The event was canceled this year due to the pandemic but will be back in future years.
Volunteer: The library is always looking for volunteers, including librarian and secretarial work opportunities, book sales, art receptions, concerts, lectures, and special events. You can sign up to become a volunteer via their application form here.
These are just four of the many ways you can benefit the community, but no matter how you choose to give back, you can't go wrong.
La Jolla real estate is known for its stunning beachfront properties. Contact Bryan Garrity, J.D, and The Garrity Group to find oceanfront houses, estates, and beach homes for sale in La Jolla.